Do you know the development of oil painting in 17th centry?
The following article will introduce this to you in detail:
Seventeenth century painting in oils was marked by two main schools: the dramatic, even theatrical European-wide Baroque style, beloved of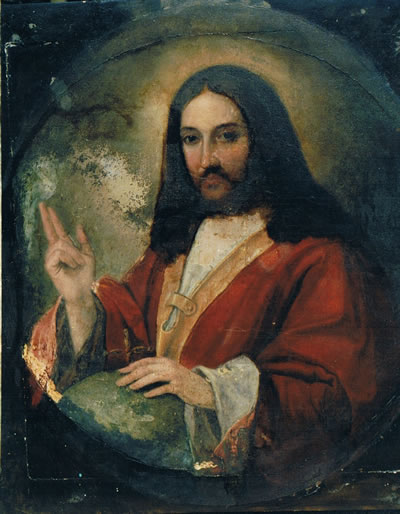 Counter-Reformation history and mythological narrative painters like Peter Paul Rubens (1577-1640), Diego Velazquez (1599-1660), and the quieter Netherlandish school of easel-painting - known as Dutch Realism. The latter is exemplified in the genre-paintings, portraits, still-lifes and landscapes of artists like Jan Vermer (1632-75), Rembrandt (1606-69), Jan Davidsz de Heem (1606-84) and Jacob van Ruisdael (1628-82) respectively. A third, classical school of academic art, centred on Rome, was exemplified by the allegorical works of Nicolas Poussin (1593-1665), and the Italianate narrative landscapes of Claude Lorrain (1600-82). Many painters were able to use the advantages of oil paint to create works of extraordinary realism and emotion - the latter being exemplified by Rembrandt's perceptive portraiture enhanced by his mastery of chiaroscuro.
All these famous painters exploited the merits of oil painting to the full - Rubens in his sweeping brushstrokes, energetic compositions and realist anatomy; Velazquez in his unique fusion of grandeur, realism and intimacy; Vermeer in the cool colours and "look and feel" of his narrative genre works; Poussin in his realistic figures and colours. In addition, it seems highly unlikely that the extraordinarily lustrous still lifes and intimate interiors of the Dutch Realist School could have been produced in any other medium but oils.
Hope the above article can be helpful for you.
Edited by Xiamen Romandy Art Limited.
(Professional Oil Paintings suppliers from China. If you want to convert your photos into high quality oil paintings, or you want the masterpiece oil painting reproductions, please don't hesitate to contact with us.)
Romandy Art Website: http://www.oilpaintingcentre.com
Email: romandyart@gmail.com
Tag: Oil Painting Development in 17th Century