Watercolor Painting Techniques for Kids:
Watercolor painting is one of kids' favorite art! It is so easy and convenient to pull out that long box of paints, grab a paintbrush and pour a jar of water, and then let the fun begin. The following are ten Watercolor Painting Techniques for Kids to make those watercolor sessions even more interesting and exciting.
No.1. Just add the salt! It creates a speckly, star-burst pattern when it dries, like the pattern on our Green Salt Dragon. Sketch a picture with a light pencil line. Paint only the areas you want to salt. Use lots of wet, bright paint. While the paint is still wet and puddly, sprinkle salt on top...regular salt from the kitchen. Then set the paper aside to dry. When you come back, brush the dried salt away and see the beautiful pattern it left in the paint underneath. Carefully paint the rest of the picture if you want.
No.2. Paint on the wet paper. Get a big sheet of paper completely wet. Dip it right into water in the sink. Then smooth it out on a cookie sheet or plastic tabletop. Brush thick, wet watercolors on top. They blurr and fuzz out on the wet paper, blending together and making strange shapes. After your fuzzy picture dries you can draw on top with a black marker pen.
No.3. Make a "zebra" watercolor painting. Use only black paint on white paper. Mix the paint with water to make all sorts of shades of grey. Lots of water creates light grey. Little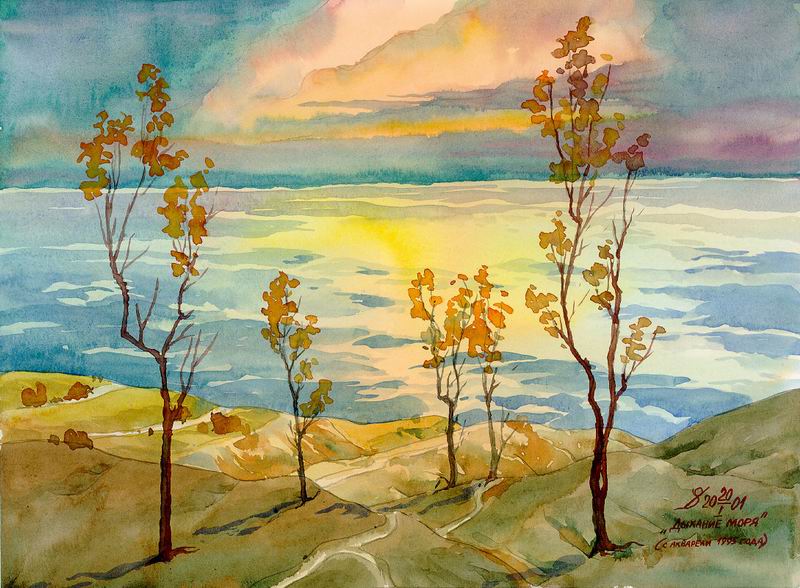 water and lots of paint makes black.
No.4. Plastic wrap magic! Paint a picture with wet, colorful areas. While the paint is still wet and in puddles, crumple a sheet of plastic wrap and smush it down onto the wet paint. Don't move the plastic around...just press it flat onto the paint. Then set the painting aside to dry for an hour. When you come back and pull off the plastic, you will discover strange and beautiful patterns in the dry paint beneath.
No.5. Do the same thing as Tips No.4, but this time use "bubble wrap," the sheets of packing plastic that are covered with little air bubbles. This makes an even different pattern as the paint dries. (Watercolor Painting Techniques for Kids)
No.6. Start with a seed! Glue a watermelon seed, or any kind of seed, onto a sheet of white paper. Then paint an imaginary plant..the roots growing from the seed underground, and the leaves and flowers and fruit of the plant above.
No.7. One half paintings are fun. Cut a big picture out of a magazine...a photo of an animal or a person or any colorful object works best. Then cut that photo right down the middle. Glue the half-photo onto a sheet of paper, then draw and paint the other half.
This also makes a fun project to do with a friend. Each of you paints half of the same photo..and you do the right side while your friend does the left. After your paintings are dry, remove the magazine photos and glue your two half-paintings together to make one, complete, teamwork painting! It's a wild effect, especially with faces.
No.8. Paint with homemade paintbrushes! Make your own brush with a twig, a rubber band, and some hair, or a clump of yarn or string, or cut up strips of rubber band, or strips of foam plastic. Use your imagination...what would make a useful paintbrush?
No.9. This is an old classic way...but always lots of fun. Draw a design with white crayon on white paper. Yeah...this is hard to do, because you really can't see what you're drawing. So create a really wild design with lots of scribbles and dots and zigzag patterns. Then paint over the top of your "invisible" drawing with bright watercolors. Like magic, the drawing will appear in all it's glory.
No.10. When watercolors are brushed on very light and using a lot of water, they are called a "wash." Paint a scene or the outdoors using light washes of watercolor, then outline your painting with dark marker pen. See a great example of this in our KidsArt Student Gallery.
Hope the above Watercolor Painting Techniques for Kids can be helpful for you to guide your kids to learn water color painting well. Thank you for reading.
Refer to: http://www.kidsart.com/ttwatercolor.html
Introduction of Watercolor Painting:
Watercolor painting (American English) or watercolour painting (Commonwealth and Ireland), also aquarelle from French, is a painting method in which the paints are made of pigments suspended in a water-soluble vehicle. The term "watercolor" refers to both the medium and the resulting artwork. The traditional and most common support for watercolor paintings is paper; other supports include papyrus, bark papers, plastics, vellum or leather, fabric, wood, and canvas. Watercolors are usually transparent, and appear luminous because the pigments are laid down in a relatively pure form with few fillers obscuring the pigment colors. Watercolor can also be made opaque by adding Chinese white. In East Asia, watercolor painting with inks is referred to as brush painting or scroll painting. In Chinese, Korean, and Japanese painting it has been the dominant medium, often in monochrome black or browns. India, Ethiopia and other countries also have long traditions. Fingerpainting with watercolor paints originated in China.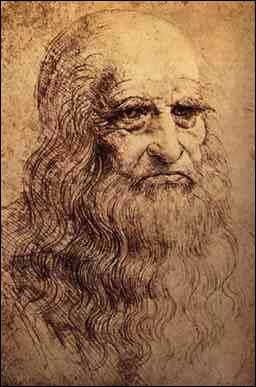 (Pictured Above: Watercolor Painting-"Half empty Half full" Painted by Carol Carter)
Among the many 20th-century artists who produced important works in watercolor, mention must be made of Wassily Kandinsky, Emil Nolde, Paul Klee, Egon Schiele and Raoul Dufy; in America the major exponents included Charles Burchfield, Edward Hopper, Georgia O'Keeffe, Charles Demuth, and John Marin, 80% of whose total output is in watercolor. In this period American watercolor (and oil) painting was often imitative of European Impressionism and Post-Impressionism, but significant individualism flourished within "regional" styles of watercolor painting in the 1920s to 1940s, in particular the "Cleveland School" or "Ohio School" of painters centered around the Cleveland Museum of Art, and the "California Scene" painters, many of them associated with Hollywood animation studios or the Chouinard Art Institute (now California Institute of the Arts). The California painters exploited their state's varied geography, Mediterranean climate and "automobility" to reinvigorate the outdoor or "plein air" tradition; among the most influential were Phil Dike, Millard Sheets, Rex Brandt, Dong Kingman and Milford Zornes. The California Water Color Society, founded in 1921 and later renamed the National Watercolor Society, sponsored important exhibitions of their work.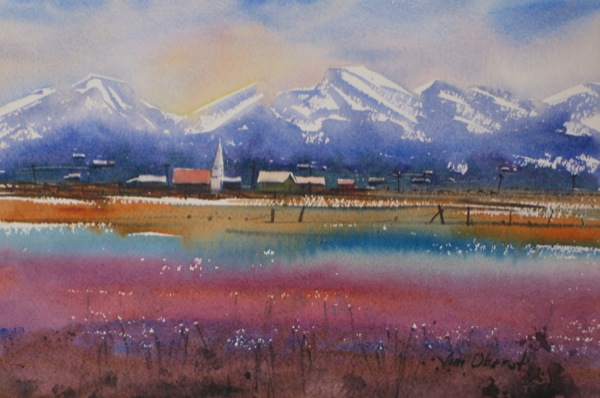 (Pictured Above: Watercolor Painting-Forest Summit Painted by Jim Oberst)
Although the rise of abstract expressionism, and the trivializing influence of amateur painters and advertising- or workshop-influenced painting styles, led to a temporary decline in the popularity of watercolor painting after c.1950, watercolors continue to be utilized by artists such as Joseph Raffael, Andrew Wyeth, Philip Pearlstein, Eric Fischl, Gerhard Richter, Anselm Kiefer and Francesco Clemente. In Spain, Ceferí Olivé created an innovative style, also followed by his students, such as Rafael Alonso López-Montero and Francesc Torné Gavaldà. In Mexico the major exponents are Ignacio Barrios, Edgardo Coghlan, Ángel Mauro, Vicente Mendiola and Pastor Velázquez.
Modern watercolor paints are now as durable and colorful as oil or acrylic paints, and the recent renewed interest in drawing and multimedia art has also stimulated demand for fine works in watercolor. As art markets continue to expand, painting societies continue to add members and aging baby boomers increasingly retire to more contemplative hobbies, watercolor on both the amateur and professional levels continues to become more and more popular.
Edited by Kevin from Xiamen Romandy Art Limited.
(Xiamen Romandy Art is a professional oil paintings supplier from China. If you want to convert your photos into high quality oil paintings, or you want the masterpiece oil painting reproductions, please don's hesitate to contact with us.)
Romandy Art Website: http://www.oilpaintingcentre.com
Email: romandyart@gmail.com
Tags: Watercolor Painting Techniques for Kids.
Edited by Kevin from Xiamen Romandy Art Limited.
Founded in 2001, Xiamen Romandy Art Co., Ltd. is one of the leading oil painting galleries engaged in the production of handmade oil paintings in China. Our high quality products and excellence in service have helped us to enjoy a high reputation among our clients. Look forward to hearing your kind inquiries.
Tags: Oil Painting Techniques of the Old Masters: Leonardo Da Vinci