American University Arts Management Department Faculty Information:
1. Kevin Crysler, Adjunct Instructor
Kevin Crysler has worked in the arts for more than 30 years. Beginning as an actor, director, designer and producer in theatre, television, film and opera, Kevin began his arts administration career as Director of the Atlanta Opera Studio.
2. Aimee Fullman, Adjunct Instructor
Aimee Fullman is an international arts and cultural policy consultant specializing in N. American comparative cultural policy, cultural diplomacy and cultural engagement, cultural diversity, and culture and technology.
3. Sherri Helwig, Scholar in Residence
Sherri Helwig is a Scholar-in-Residence at American University in DC and a Senior Research Fellow with the Canadian Conference of the Arts during her 2010-2011 sabbatical from the University of Toronto Scarborough.
4. Suzan Jenkins, Adjunct Instructor
Recognized as one of the Top CEOs You Need To Know in 2009 by The Gazette of Politics and Business, Suzan Jenkins, CEO of the Arts and Humanities Council of Montgomery County is a visionary CEO with a knack for leading cultural initiatives.
5. Anne L'Ecuyer, Adjunct Instructor
Anne L'Ecuyer is a writer and a consultant who stays closely connected to an international network of city leaders, cultural professionals, and individual artists. She is an expert in creative industries and cultural tourism. (American University Arts Management Department Faculty Information)
6. Sherburne Laughlin, Director, Arts Management Program
Sherburne Laughlin holds an MBA from Yale University and is a cum laude graduate of Davidson College. Her nonprofit management and philanthropic career spans over 20 years of executive director and program director experience.
7. Leila Smith, Adjunct Instructor
Leila Smith has more than 35 years of experience in the nonprofit world, in cultural management and governance, and in community activism. She was, for 10 years, Executive Director of the Cultural Alliance of Greater Washington.
8. David Snider, Professorial Lecturer
Mr. Snider is an award-winning arts manager and artist, with over 20 years of experience as a director, educator, producer, administrator and actor.
9. Ximena Varela, Associate Professor
Ximena Varela's research interests include culturally sustainable development, arts and social inclusion, Latin American cultural policy, marketing and audience development, comparative cultural policy, organizational change, research methods.
10. Michael Wilkerson, Assistant Professor
Michael Wilkerson has worked as a university administrator, freelance writer, director of two multidisciplinary artists' residency programs, founding chair of a national service/advocacy organization.
11. Peter Wolk, Adjunct Instructor
Mr. Wolk is a Phi Beta Kappa graduate of Trinity College, earned a Master of Education from Harvard University in Administration, Planning, and Social Policy of nonprofit organizations, and graduated with honors from American University Law School.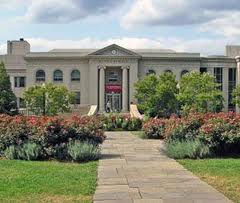 P.S.: The Department of Art at American University encompasses the creative activities of the fine arts, painting, drawing, sculpture, printmaking, and multimedia; the artistic applications of design; and theoretical and historical concerns of art history. We offer degree programs in art history, graphic design, and studio art, as well as a an array of elective courses.
Edited by Kevin from Xiamen Romandy Art Limited.
(Xiamen Romandy Art is a professional oil paintings supplier from China. If you want to convert your photos into high quality oil paintings, or you want the masterpiece oil painting reproductions, please don's hesitate to contact with us.)
Romandy Art Website: http://www.oilpaintingcentre.com
Email: romandyart@gmail.com
Tag: American University Arts Management Department Faculty Information.